TURN YOUR ROOM INTO GALAXY WITH HOTTDEAL GALAXY PROJECTOR

Deep space. The Cosmos. The Ocean of Emptiness. Regardless of what you call our universe of stars and planets, it's difficult to deny how fascinating and beautiful the vast blackness really is. 
Studies show lights such that mimic stars help reduce stress and anxiety.
The HottDeal Galaxy Projects a realistic starry night sky onto the walls and ceiling. It's your own personal galaxy! Sound-activation will make a flashing light to change patterns with the beat of the music. Whether you are looking to improve your sleep or looking to have a sparkling party at night, HottDeal Galaxy is for you!
Simple 
button controls make is 
easy
 to cycle through light effects, adjust brightness, or star/stop the motion. There are many different colors to choose from, and you can merge the colors together, creating fade effects to your liking - additionally, there is an option to active the timer, so your HottDeal Galaxy Projector can
automatically switch off after 1 or 2 hours
(perfect for sleeping!)😴.
USE IT ANYWHERE
 A unique way to light up parties brighten your workspace, or light a romantic dinner for two. It also works as a unique nightlight. An excellent gift for adult and kids alike!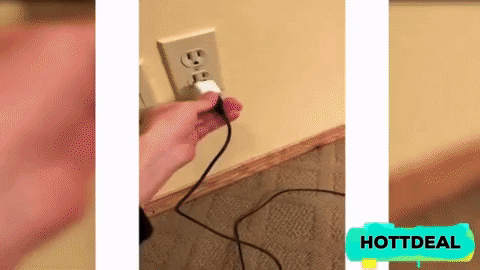 1 x HottDeal™ - Galaxy Projector
1 x Remote Control
1 x USB Charging Cable  
PERFECT FOR:
-Bedrooms.
-Holiday decorations.
-Parties!
-Creating a romantic or fun atmosphere.
-Meditation and stress relief. Help with sleep!